Mr. Music Music School
Instructors
Mr. Music Music School employs world-class musicians who have extensive classroom experience. Our music educators teach the basics of music and share their enthusiasm of melody, harmony and rhythm with the children.
Sometimes, great music performers are not necessarily great music educators. All of our music educators have been seasoned in live classroom settings and have adapted their best practices to the online classroom. Their lessons will inspire, entertain and inform your students and provide an opportunity to  develop a respect and love of music to carry with them.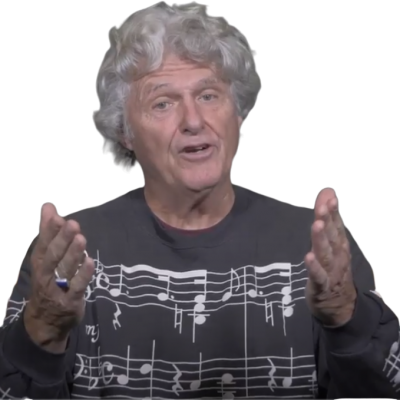 Jim Corbett "Mr. Music"
Co-Founder and Lead Music Educator
Co-founder and lead music educator of Mr. Music Music School, Jim Corbett (aka Mr. Music) brings his in-person teaching experience to lead and design our online Mr. Music Music School program with best practices of teaching music to elementary school children.
Jim Corbett has been a classroom music educator for over 25 years working with Elementary School kids to teach them the fundamentals of music: Rhythm, Melody and Harmony; and to provide lots of fun songs for kids to sing. The children were always so happy to see Jim Corbett that on their own accord, they began calling him Mr. Music. Each class of kids continues that tradition.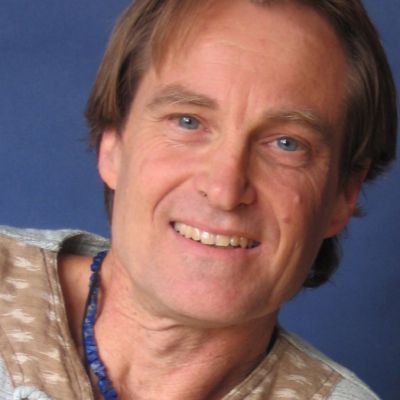 Kim Atkinson
Body Rhythms and Drumming
Kim Atkinson teaches Rhythm Training where he employs engaging body rhythm techniques that his students can do along with him. Students are introduced to drums from around the world while learning rhythm.
Kim Atkinson is a world-renowned percussionist and music educator with a specialty in rhythm training and drumming. Kim brings a lifetime of studying and teaching music from different cultures.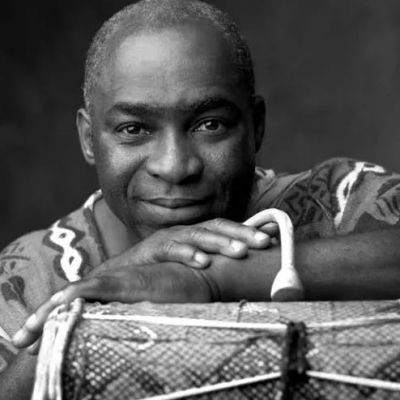 Onye Onyemaechi
Rhythm Training and Drums
Onye Onyemaechi introduces students to a lineup of West African drums in the Visiting Musician class and Rhythm Training class. Students learn what makes a drum have different tones and the various sounds, and how to create rhythm with these drums.
Onye Onyemaechi is a world-renowned percussionist. He earned his MBA in Boston, Massachusetts. A teacher, author, advisor, inspirational speaker and performer, Onye brings the joy and soul of African Culture, knowledge and insight to the classroom.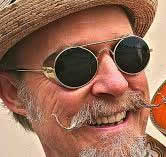 Joe Craven
Visiting Musician
Joe Craven takes a deep dive into creativity with his Creative Master Class series in our Visiting Musician classes. What exactly is creativity? How does creativity relate to art? What defines music? Where do we use rhythm in our everyday life? Joe Craven inspires and demonstrates how to access their own tools to tap into their own individual creative expression.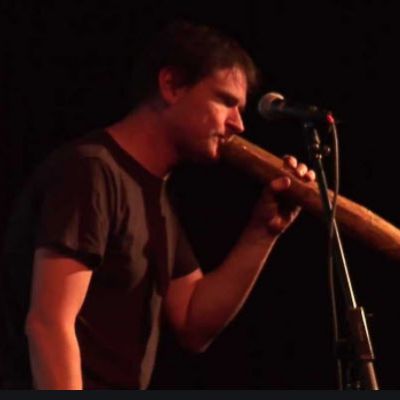 Andy Graham
Percussion, Didgeridoo, Inventor
Andy Graham comes to the Visiting Musician class with rarely seen musical instruments, like the Didgeridoo and instruments he invented himself. Where do they come from? How are they made? Andy describes and demonstrates these fascinating instruments.
A musical performer and musical instrument inventor, Andy Graham has graced the music scene since the 1980's. In the mid-1990's he began innovating and inventing new musical instruments and continues to this day!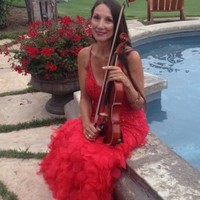 Candy Girard
Violin and Fiddle
Candy Girard grew up studying both classical and folk music. She has had many wonderful experiences throughout her life with music of many different styles in both performance and recording.
She can be heard on the soundtrack for the television series "Fire Fly", the soundtrack for the "Genisis Awards" and the video game "World of Starcraft 2".
She has recorded with Jerry Garcia on his album "Cats Down Under the Stars", and others artists including Darin Warner, Delaney Brambet, David Stringer, Cliffie Stone and many more.
She has performed with Tanya Tucker and Clint Black on the Jay Leno Show, played square dance music on the Jimmy Kimmil Show, played on the show "Who's Line is it Anyway" and "American Idol" as well as other live television appearances.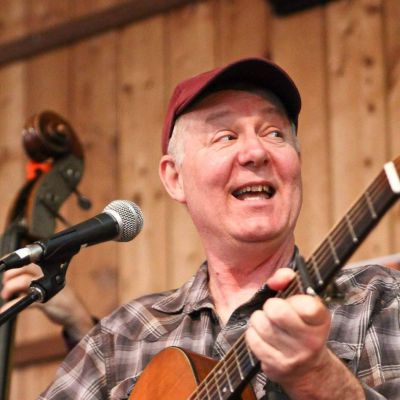 Kevin Russell
Singer, songwriter, guitarist, full bands). Playing bluegrass, western swing, rock n roll, blues, classic country & more!
Singer, songwriter, guitarist, band leader (duo's, trios, full bands). Playing bluegrass, western swing, rock n roll, blues, classic country & more!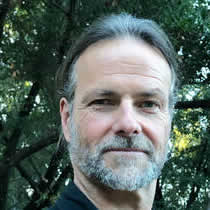 Sahar
Tablas, Congas, Tampura
Music has been a source of inspiration throughout my life. Feeling the primal grooves expressed through the East Indian tablas and the African djembe, I had the awesome fortune of studying with some of the world's greatest percussionists. Zakir Hussein, (given the moniker of "world's greatest drummer") taught out of my house for a summer! Now that was rich. After my study with him and Swapan Chauderi, director of rhythm at the Ali Akbar Khan College in San Rafael, Ca., I found "my" teacher.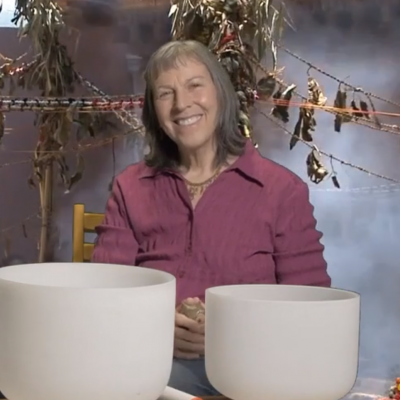 Claire Victor
Vocalist, Crystal Bowls
Music has been a lifelong passion for Claire. Her diverse background in music has led to a career that is exciting and varied. Whether sharing the muse with the compelling vocal group, "Heaven 'n Earth", conducting the 85 voices of the "One Heart Choir" at the Center for Spiritual Living, Santa Rosa, CA, creating transformational vocal sound journey experiences, or performing original inspirational music from her CD's "Richly Blessed and Highly Favored" and "Keep Hope Alive", Claire creates a vocal style that is uniquely, and expressively, hers.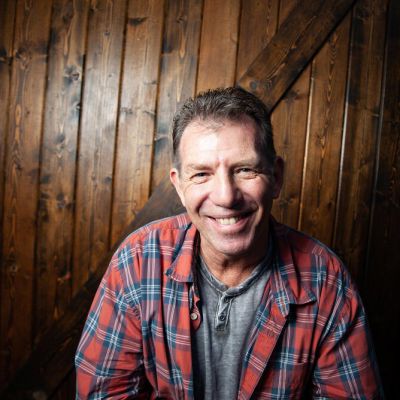 Catfish Jack Chauvin
Harmonica
Catfish cut his teeth playing blues in the late 1980's Oakland/Berkeley blues scene and during this time shared the stage with many Bay Area blues artists including Tommy Castro, Cool Papa, Birdleg, members of the Robert Cray Band, Big Bones and Charlie Musselwhite.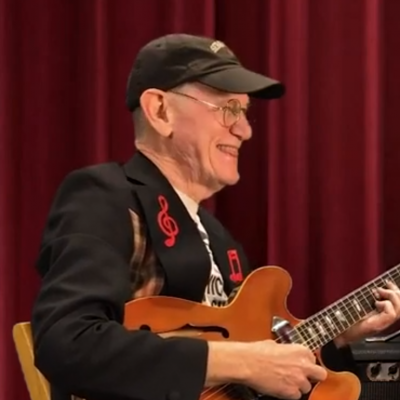 Terry Keady
Electric Guitar
Terry Keady shares with us his virtuoso and in-sight into electric guitar. He demonstrates a classic rock approach to expressing his musicality.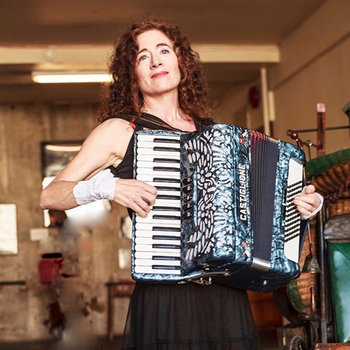 Roxanne Oliva
Accordion, composer,
"Roxanne Oliva, M.A., Composer, performer, plays accordion, harp, flute, renaissance winds & percussion. Roxanne's recording credits embrace myriad musical styles. She has recorded with various luminaries including legendary piper Paddy Keenan and Rock & Roll Hall of Fame's Tom Waits. She currently plays with crooner Rory McNamara, Contra Dance band Whimsical, Fiddle & Accordion duet Youkali,  & Traditional Irish ensembles."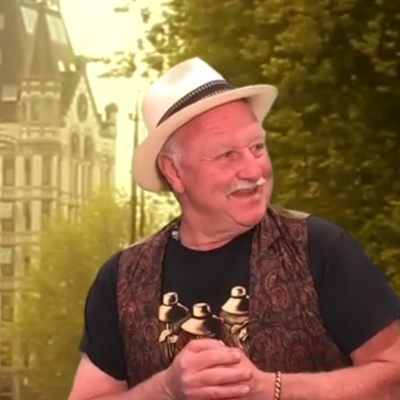 Bruce Hauschildt
Hurdy Gurdy Man
Bruce brings his Hurdy Gurdy to Mr. Music Music School. A wealth of fun information Bruce is the true Hurdy Gurdy Man!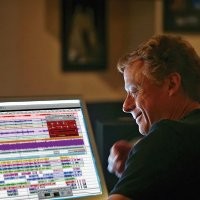 Blair Hardman
Bass Guitar, audio engineer
The bass! What does it do? Why is the bass such an important instrument? Blair Hardman answers these questions and more. He also demonstrates different type of music genres on the bass.
Bass player and performing musician is also an audio engineer extordinaire with a long list of audio specialty services in Northern California.
Blair Hardman is the owner of Zone Recording Studio in Cotati CA.  Besides recording bands and songwriters, he is the producer and voice of 100's of radio commercials and audio books. Blair has played bass in reggae, salsa, blues and funk bands and with local legends Uncle Wiggly, The Rhythm Rangers, and Michael Bolivar.  He also spent a year in the Ice Capades Orchestra, was a Country & Western Marlboro Cowboy in Germany and is a retired crossword puzzle author.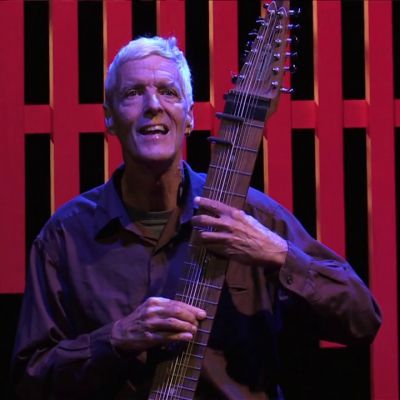 Bob Culbertson
The Chapman Stick
Bob Culbertson is an influential Chapman Stick player. An early adopter of the instrument, he is notable for his many recorded albums and extensive touring.[1]
Bob Culbertson has opened and performed with many popular musicians, including Robben Ford, Steve Morse, Allan Holdsworth, and members of Santana amongst many others. He has taught hundreds of players and released a set of instructional Stick videos titled Lessons on the Stick. His performances and seminars have been held around the world including U.S. Canada, Most of Europe, Australia, New Zealand, Japan, Indonesia, Mexico, and Central America.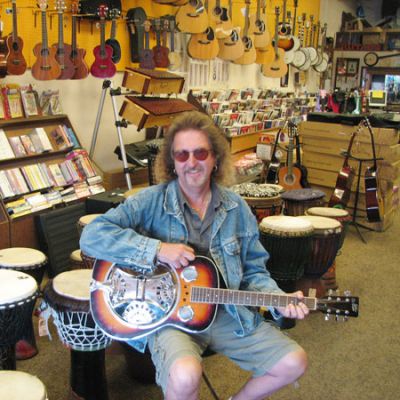 Buzzy Martin
Writer, Composer, Rock Star
An established professional who loves the music he shares, Buzzy Martin is living proof of the rewards of following one's childhood dreams and is now the author of Don't Shoot! I'm the Guitar Man.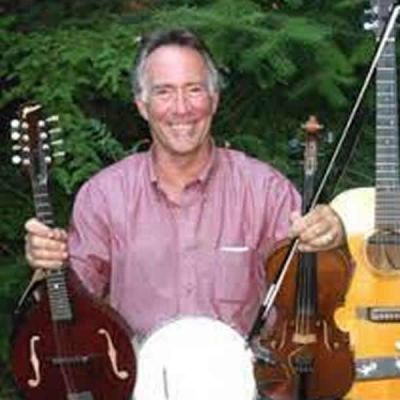 Dan Kahane
Violin
For over three decades, I have built a solid reputation as a teacher, mentor and coach to musicians from five years old to 75 years young. I am committed to providing quality instruction at a reasonable price. I do not subscribe to any one particular method of instruction but rather try to incorporate the best of what I have learned from my excellent teachers. Above all, I believe that an atmosphere of mutual respect and good humor are essential ingredients in a student-teacher relationship.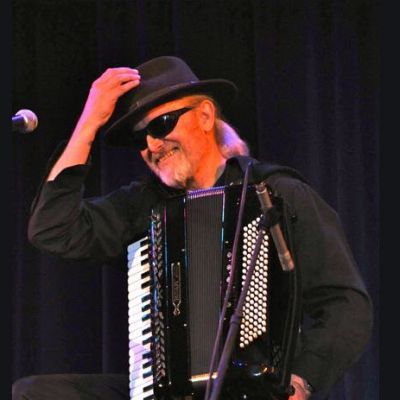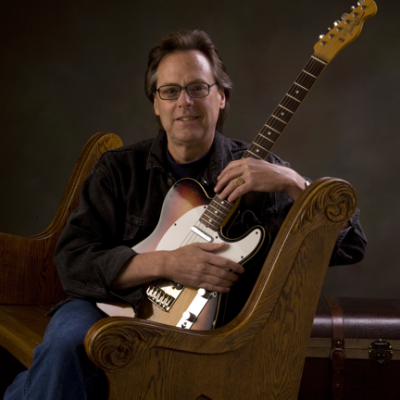 Gary Vogensen
Second Level 4-6 Music
I am a freelance guitarist, singer, harmonica player and bandleader and I've spent over 20 years passing on what I've learned through my teaching practice. I'm well versed in many styles. The first half of my career involved touring and recording with major artists including Elvin Bishop, Maria Muldaur, Commander Cody and his Lost Planet Airmen, New Riders of the Purple Sage, Etta James, Norton Buffalo and others as well as working local weddings, parties and night clubs.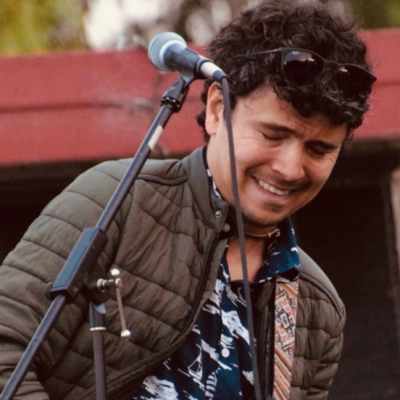 Pablo Quintero
Session Guitarist and performer
Colombian session guitarist and performer. Pablo brings his music to the world.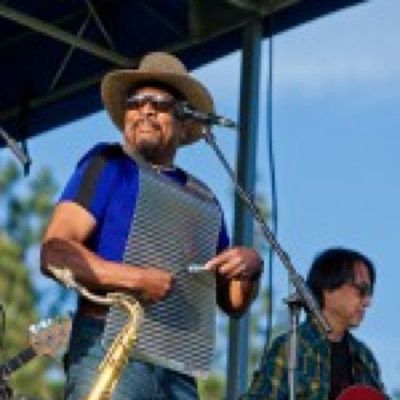 Willard Blackwell
Washboard
Bandleader at Gator Nation Band, Washboardist, Musician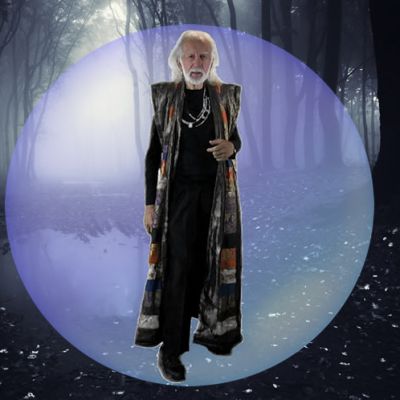 Doug Vos Koss
Wizard
Doug is our in-resident Wizard. The Wise Wizard of Wonder brings magic and inspiration to our students. Doug von Koss is an artist, teacher and performer who presents chanting workshops, poetry performances, rituals and other festive surprises from coast to coast.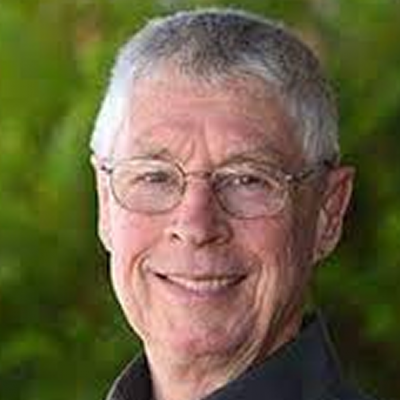 Larry Robinson
Poet
Larry Robinson, poet, former Mayor of Petaluma California, is one of Mr. Music Music School's favorite word smiths. 
"My real passion around poetry is restoring the oral tradition," he said. "Rumi, in one of his poems, says, 'Start a large and foolish project, like Noah.' So my large and foolish project, shared by my colleagues in Rumi's Caravan (a local poetry performance group) is to restore the soul of the world through reviving the oral tradition of poetry."